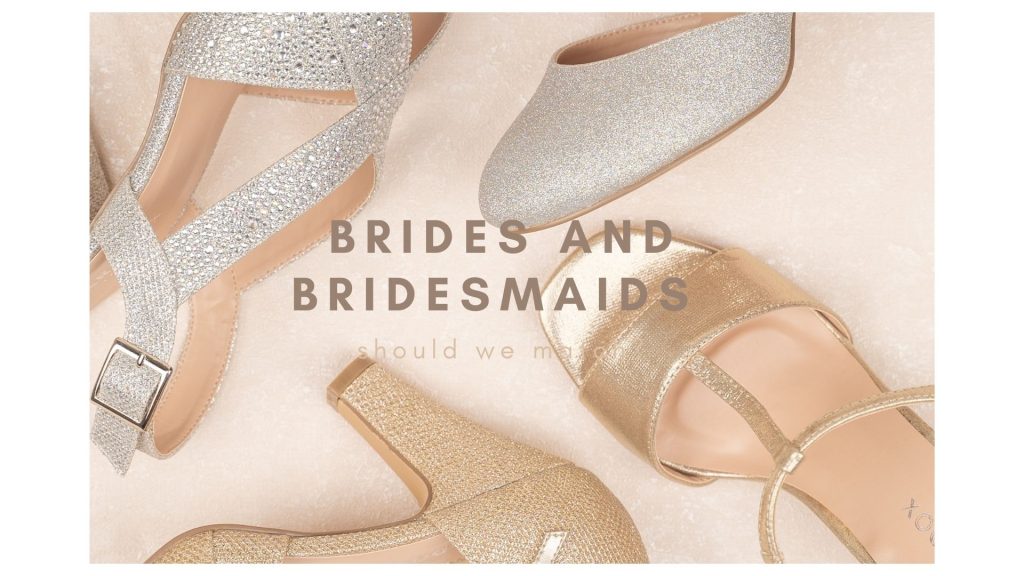 Should I Match My Heels With My Bridesmaids?
When planning your upcoming nuptials, it's difficult to remember all the small details, such as shoe choices! Picking out outfits for bridesmaids can be such a difficult task; not everyone will want the same style or is similar height or fit. Furthermore, a very common query is 'Should my bridesmaids shoes match?'. Everyone has differing opinions. Here at Paradox London, we understand how unique your personal style is, and we have taken into consideration the entire bridal party for all their needs.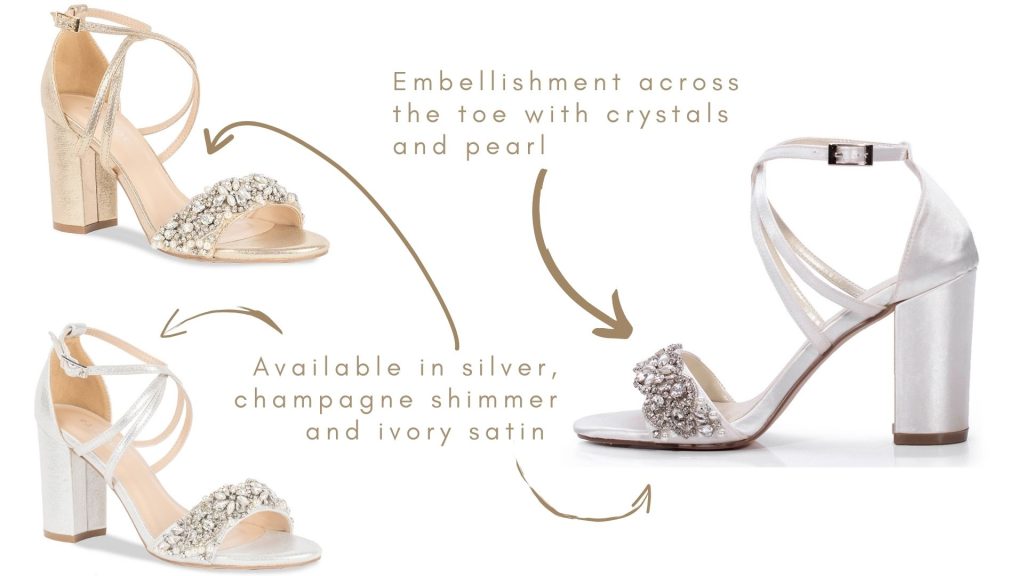 All Matching
If you are a bride who choses to have their bridesmaids in co-ordinating dresses and shoes, we have a few styles that will work well in this scenario. One of our most popular styles is our block heeled sandal the Hira. Hira is a high heeled sandal with an elegant cross strap which helps elongate the foot and give you an extra boost of confidence for that special day. The Hira is available in Ivory, Champagne, and Silver, so even the bride can match with her bride tribe! This is also ideal for those who chose to match their shoes with their jewellery for an extra touch of coordination.
If the Hira isn't the style for you, we also have our Joanna and Arwen shoes, which feature a vintage style heel with a tasteful T-bar and soft rounded toe. The Arwen, for the bride, is an ivory satin court shoe with gold edging to add extra glamour. The Joanna, which is ideal for the bridesmaids, is a pretty glitter material available in silver and vintage rose. These vintage styles will be the perfect additions to that special occasion outfit and complement each other wonderfully.
Same but Different
If you like the idea of unity but also encourage showcasing some individuality, we have some fabulous styles for your whole bride tribe. If you are a bride that knows what she wants, but will also take their bridesmaids opinions into account, we have our Godiva and Kingston style which is perfect for a chic, modern wedding. Our Godiva court shoe is an ivory satin court shoe with a stiletto heel and pointed toe, finished off with a gorgeous crystal trim, it will have you feeling like a princess. The Kingston court shoe for your bridesmaids is available in champagne and silver, which feature a stunning crystal scattered mesh for a glass slipper illusion. The Kingston is perfect for matching with your jewellery and adding that extra special final touch.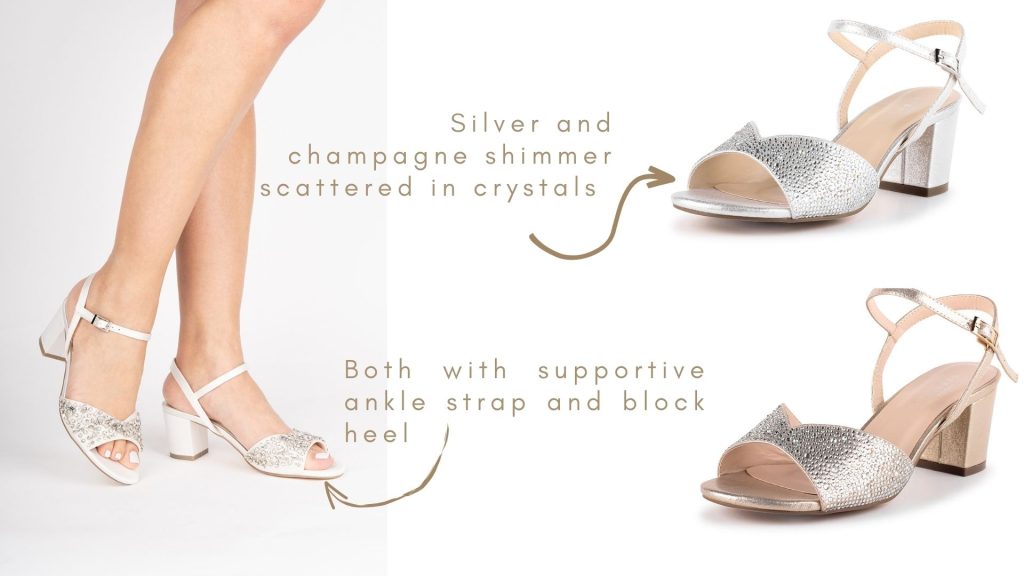 For bridesmaids and brides who may want a wider fit to their wedding footwear, we offer the fabulous Holden and Nikita duo also. The Holden is our Ivory satin sandal with a stable mid-block heel and pretty diamante stitch detailing. The Nikita is its sister style (sister, not twin!) with the same stable block heel but with a gorgeous crystal scattering on the front. Both these styles have a comfortable ankle strap to add extra stability for your special day. At Paradox London, we know that comfort should never be sacrificed over style, which is why we offer a large range of fashionable wide fit heels for brides and guests.
Unique
Of course, there is no rules to how your bridesmaids should match or even if they should match at all! If your bridesmaids are perhaps having their own style with their dresses, nothing should stop them having different style shoes! Ultimately, it is down to the bride and what they chose. The most important aspect is that everyone is comfortable and has fun! At Paradox London, we have a large selection of heels and flats, wide-fit and standard fit, embellished and plain, its perfect for every taste.